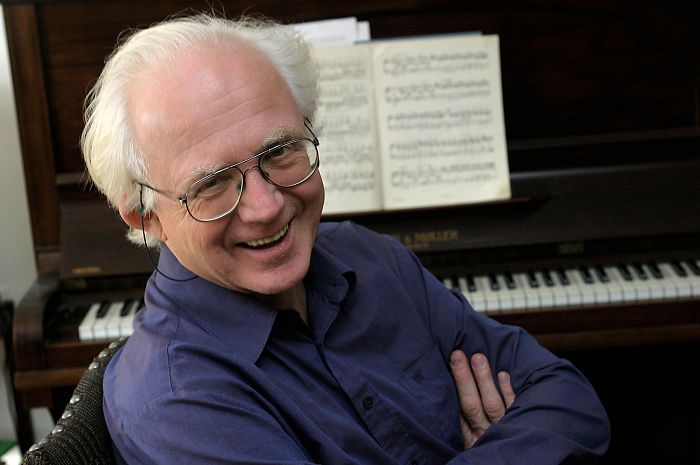 Fönsun IV / Compositio IV
by Atli Heimir Sveinsson
for solo bassoon

composed in 1968 for Sigurður Markússon

revised in 2008 for Kristín Mjöll Jakobsdóttir

premiered on March 30th 2008

at the Nordic House in Reykjavík

by Kristín Mjöll Jakobsdóttir
Performance History
Fönsun IV is the first known Icelandic work for solo bassoon, composed by Atli Heimir Sveinsson in 1968, shortly after his return from Germany, where he had studied composition.  
Atli Heimir dedicated his composition to Iceland´s first professional bassoonist, Sigurður Markússon, but like many other works it was never performed. Atli Heimir rewrote the piece for Kristín Mjöll in 2008. She premiered the revised version forty years after the original version had been composed.
Later, Michael Kaulartz, the current principal bassoonist of the ISO, premiered the original version at Mengi in 2015.
Program Notes
The Icelandic word fönsun refers to the artistic composition of disparate parts into a whole and is essentially equivalent to the Latin compositio. The word has fallen out of use in modern Icelandic, but was used in earlier times to refer to the practice of distributing weight evenly across the back of a pack horse. The work revolves around a single note. It spreads out in different directions, but always returns and becomes itself again.
– Kristín Mjöll Jakobsdóttir, 2015
Other Works with Bassoon
Bassoon Concerto
Bassoon Quartet
Chamber Works