Hans Ploder
Hans Ploder (1927-2011) was born in Bruck an der Mur in Austria. He studied at the University of Music and Performing Arts in Graz where, for a few years, he performed with the Radio Orchestra, Philharmonic Orchestra, and the Opera. Following the encouragement of fellow Austrians working in Iceland, principally Páll Pampichler Pálsson and Franz Mixa, Hans Ploder came to Iceland on February 1st in 1952 where he took the position of Principal Bassoon with the newly founded Iceland Symphony Orchestra (1950). He remained working in the orchestra until retirement in 1991.
Hans Ploder premiered a concerto for bassoon by Páll Pampichler Pálsson with the ISO which was broadcast on the radio by the National Broadcasting Service in 1961. The NBS also recorded his playing with the orchestra in the Gordon Jacob Bassoon Concerto. Besides playing with the orchestra, Ploder led an active career as a freelance musician and educator. He conducted the Hafnarfjordur Wind Band for 30 years, taught at the Music School of Seltjarnarnes from its early years, and was a founding member of the Reykjavik Chamber Orchestra. He was an educational trailblazer in his work with school bands and an efficient arranger for bands.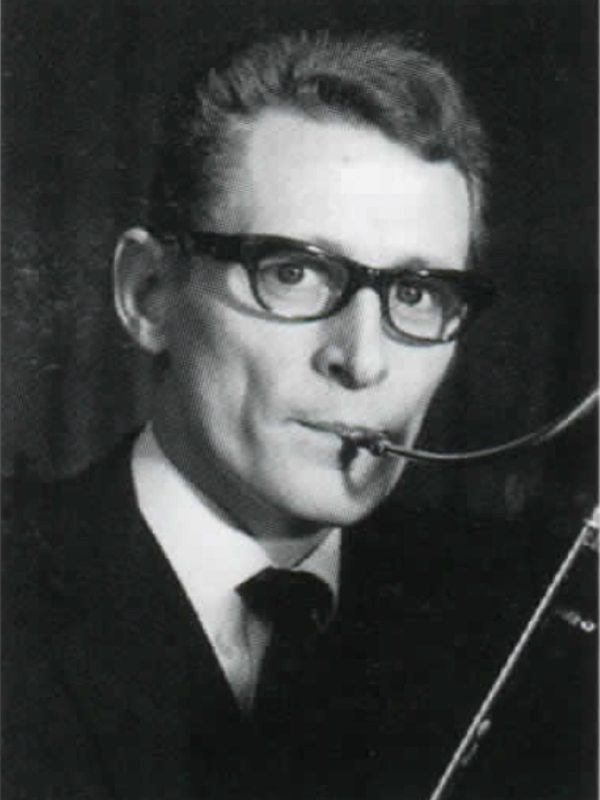 Sigurður Markússon
Sigurður Markússon (b. 1927-), the first Icelandic professional bassoonist was born in Aðalvík, a tiny village in the far North West of Iceland. Sigurður, having graduated as a clarinettist from the Reykjavík College of Music, was offered the opportunity to study bassoon performance at the Curtis Institute of Music with the legendary bassoonist Sol Schoenbach. In Philadelphia he encountered various influences and became familiar with contemporary music performance under new and unexpected circumstances.
Upon his return home, Sigurður became one of the principal instigators behind the performance of contemporary music in Iceland and, along with young composers and performers who were also newly returned from their studies, founded Musica Nova. In addition to performing with the newly founded Iceland Symphony Orchestra, Sigurður taught bassoon and Solfege at the Reykjavík College of Music. At his encouragement, Icelandic composers wrote bassoon pieces for students to play at their graduation recitals. He was a founding member of the Reykjavík Chamber Orchestra as well as many other chamber groups in the spring of Icelandic musical life.